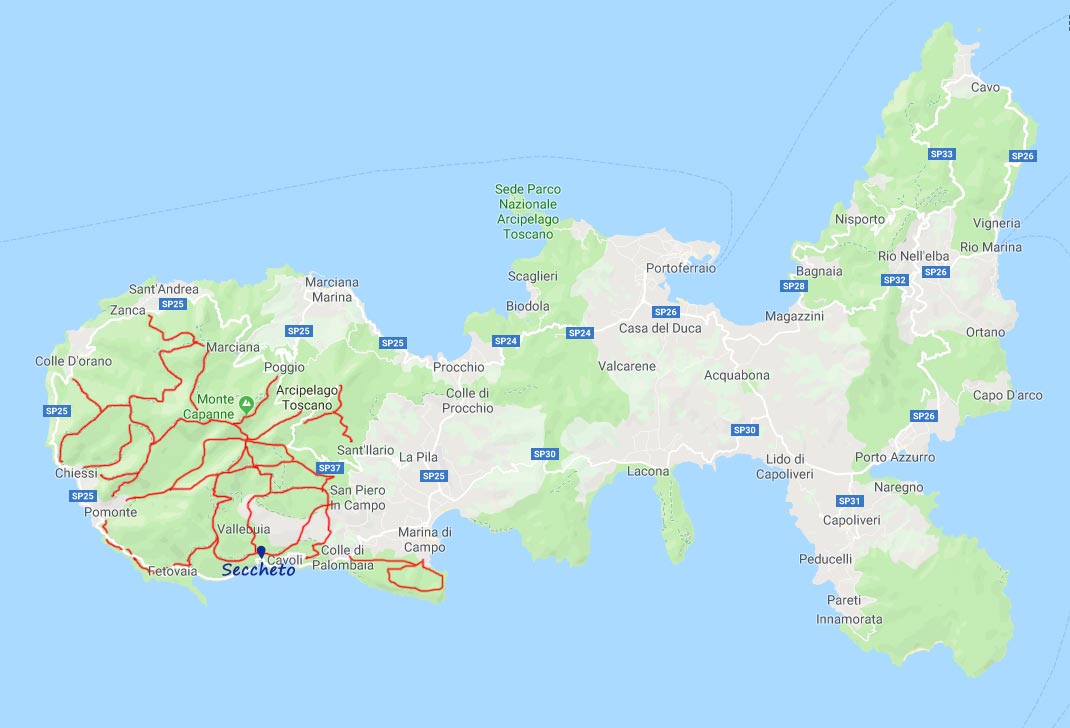 Seccheto is a small village with an old and long tradition of cultivating wine, mining and working granit. Since the Romans (1st. century B.C.) until 40 years ago the sailboats ankered in front of Seccheto in order to loads these products. In fact the island supplied the columns of the San Giovanni church in Roma and for various churches in Pisa.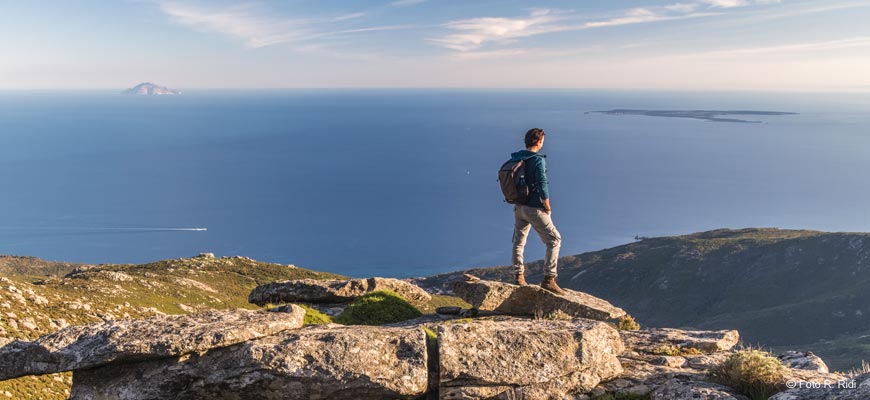 Till today, along the road that leads to Vallebuia one can find abbandoned roman columns and open air granit mines, and on the top of the valley one can admire the vineyards that still produce an excellent wine.

Seccheto lies on the foothills of the Monte Capanne mountain, 1.019 meters high. From the village certain trails leave to the top of the mountain or to rejoin other trails leaving from the different villages of the western coast.

Some of the trails are quite difficult, but most of them are easy and absolutely accessible to all levels of trekkers. On top of all, the trails are well indicated, thanks to the work of the National Parc of the Tuscan Archipelago and the "Consorzio Costa del Sole" of which our hotel is part.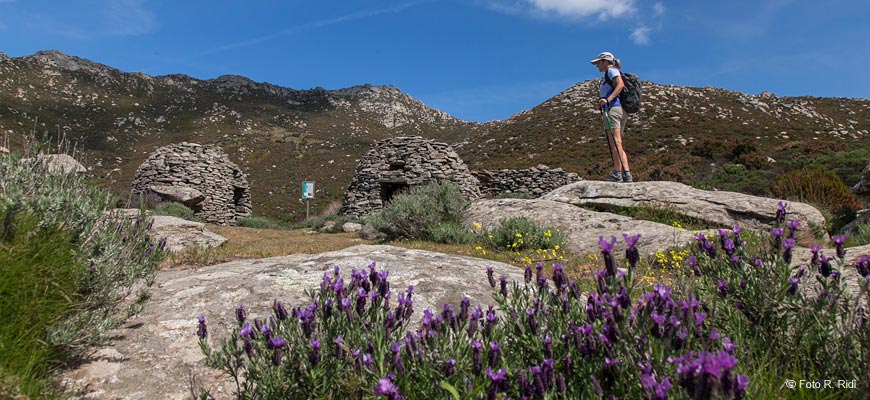 Just recently the "Costa del Sole" trail (Seccheto - Vallebuia - San Piero - Cavoli- Seccheto) had been completed and the works on the trail nr. 35 (Vallebuia - Fetovaia) initiated, as well as the project to renovate the walls of the San Bartolomeo church.


Walking or trekking in the middle of the mediterranean macchia vegetation it is not rare to see or encounter different animals of the local fauna. The area around Seccheto is also rich in archeological and historical sites.