Our hotel is located directly in front of the sea a few meters from the Beach of Seccheto, on the western side of the Island along the beautiful coast line that is named «Costa del Sole».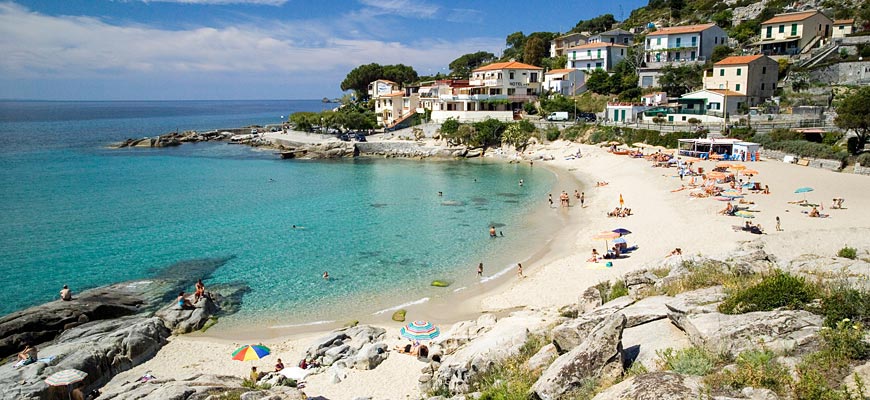 Perched by sea of a crystalline waters, on one of Elba Island's most beautiful spots, Hotel La Stella welcomes its guests in a family style atmosphere of peace and tranquility and offers them an unforgettable vacation.

In this magical marine environment, our guests will be lulled by the gentle waves of the sea and delighted by the gorgeous panorama of the sea and the surrounding islands of Montecristo and Pianosa. Our sports oriented clientele will be happy to find that a great variety of sports, such as swimming, snorkeling, deep sea diving, fishing, boating, canoeing, stand up paddle, trekking and more are available right from the Hotel.
Guests who prefer to simply spend time quietly can choose to lounge on our sand garden, our shaded grass garden or the terrace of their own room.

Our beach loving guests will be delighted to find the sandy beach of Seccheto just steps from the Hotel.

Our chefs are are very happy to satisfy the palate of our guests with delicious dishes, and home made specialties.